Football practice for this afternoon has been canceled. There will be practice on Monday.

The Bass Fishing Team will hold an informational meeting on Monday, May 10 at 7 pm in the Media Center of the SGC High School. This meeting is for anyone interested in joining the South Gibson County Bass Fishing Team this next school year. We will discuss what is required to be eligible to fish and what you should expect if you are apart of the Bass Fishing Team. We have 2 classifications that fish, High School and Juniors. Please attend this meeting if you are interested in being a part of a growing sport in Tennessee.

Thank you for making a difference! We appreciate you ALL!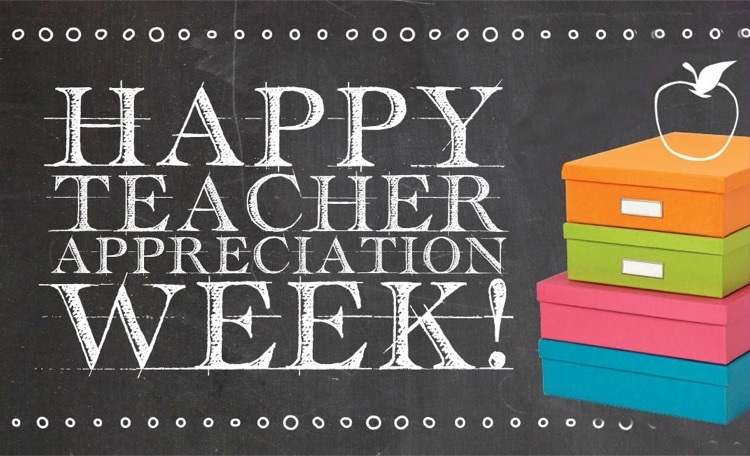 Attention current 8th graders/rising 9th graders: If you are interested in running cross country at SGCHS, please complete the short Google form and pick up a physical form at SGCHS. The physical forms are located in a basket by the 12th grade table in the main lobby at SGCHS. Bone & Joint is giving free physicals to students next week. You must have a current physical to join the team and begin practicing. All questions regarding cross country can be sent to
aanderson@gcssd.org
.

Upcoming 5th/6th Grade Boys Basketball Tryouts: May 17th and May 18th from 3-5 pm. 5th graders, please sign up in the cafeteria. 4th graders need to sign up at the elementary school. All athletes MUST have a current physical on file prior to tryouts.

Job Opportunities ~ Working at GCSSD is exciting & rewarding! For the latest job opportunities go to
https://gcssd.mysmarthire.com/jobs/
(Use Google Chrome) Equal Employment Opportunity

Yearbooks have arrived and will be passed out to on-campus students at school on Thursday afternoon. Digital Learning students can pick yearbooks up on Friday from 8-3. There are extra yearbooks for sale and the cost is $65. Checks can be made to SGCMS. We also have last year's yearbook for $40.

Junior Miss SGCMS Royalty: 3rd Maid–Ava Hornsby, 2nd Maid–Farrar Grace Bankston, Queen-Kylee Perry, 1st Maid-Ireland Westerman, 4th Maid-Ella McManis Miss SGCMS Royalty: 3rd Maid-Maddie Polk, 1st Maid–Mylee Patterson, Queen Jenna Buck, 2nd Maid–Kate Hicks, 4th Maid–Daisha Foutch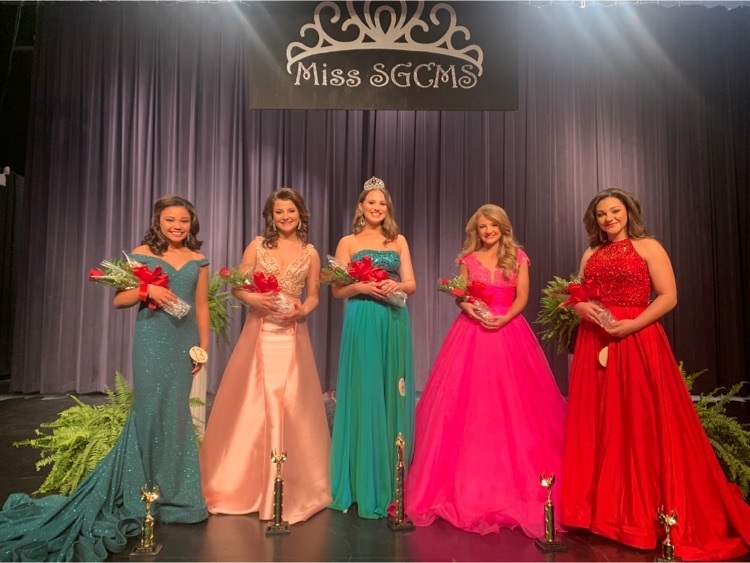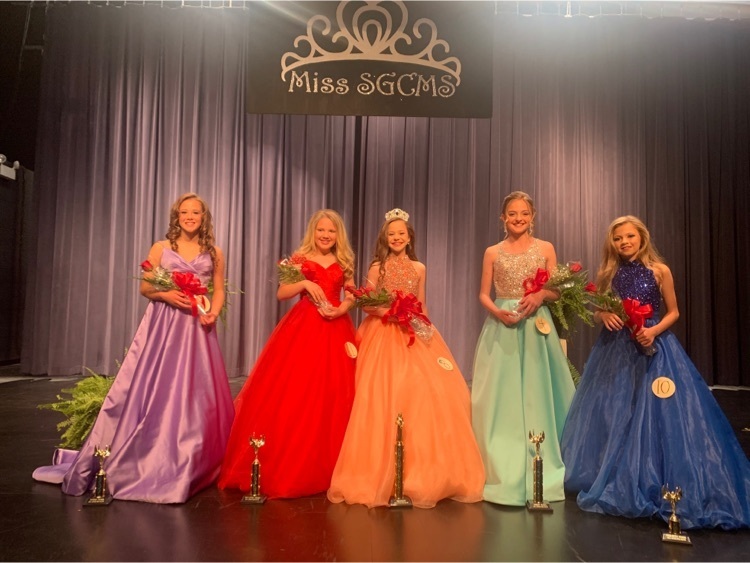 Parents are invited to attend our SGCMS Awards Day. Please check with your child or homeroom teacher to confirm which team (A/B) your student is on. Please wear a mask upon entering the building as well as maintaining social distancing. Thank you! Schedule is as follows: Tuesday, May 18th: 8:30-5A 10:00-5B 1:00-6A 6:30-8th Grade at the high school gym Wednesday, May 19th: 8:30-6B 10:00-7A 1:00-7B

A HUGE congratulations to our SGCMS Baseball Team for winning the District Championships! We are so proud of you all! ⚾️🧡💙 📸 creds: Megan Nesbitt and Ashley Crosser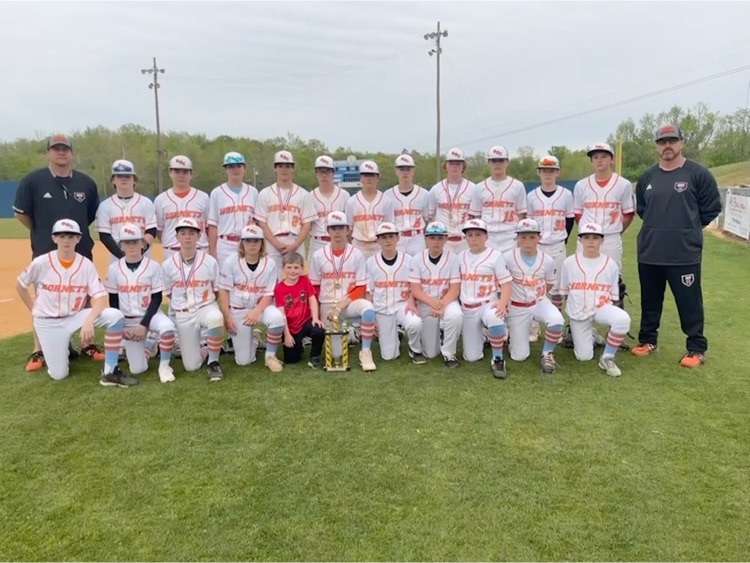 Information on #BraveLikeBrett Blood Drive at SGCMS.

Information on football tryouts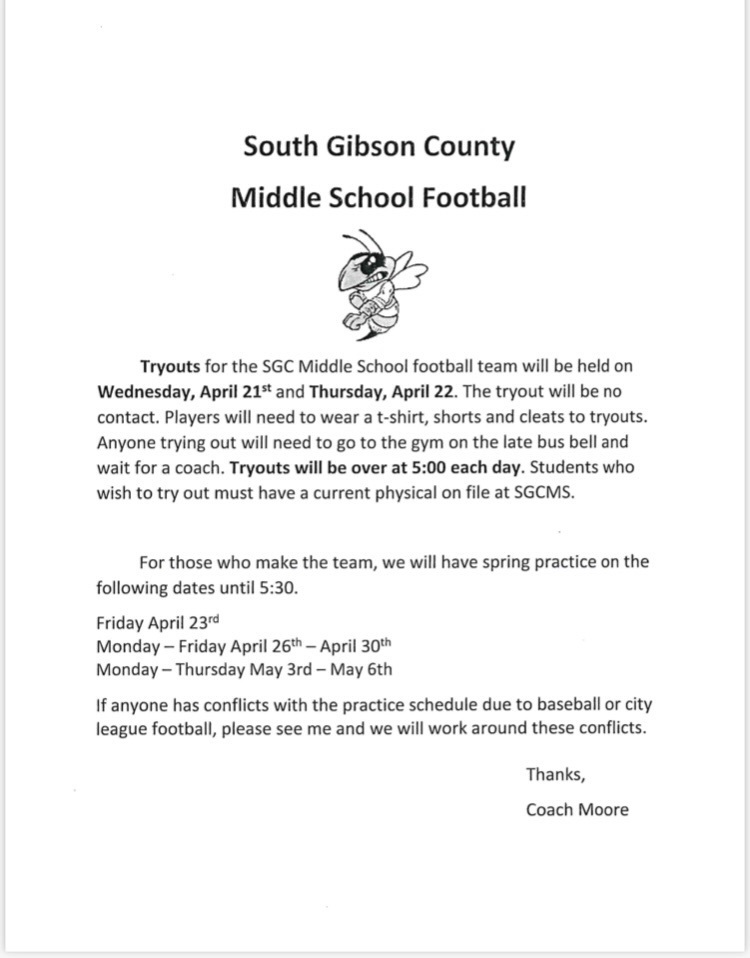 Congratulations to Mrs. Anna Moore for being selected as a Semi-Finalist for Teacher of the Year. 🧡💙

Football tryouts for upcoming 6th-8th graders. A physical needs to be on file to tryout.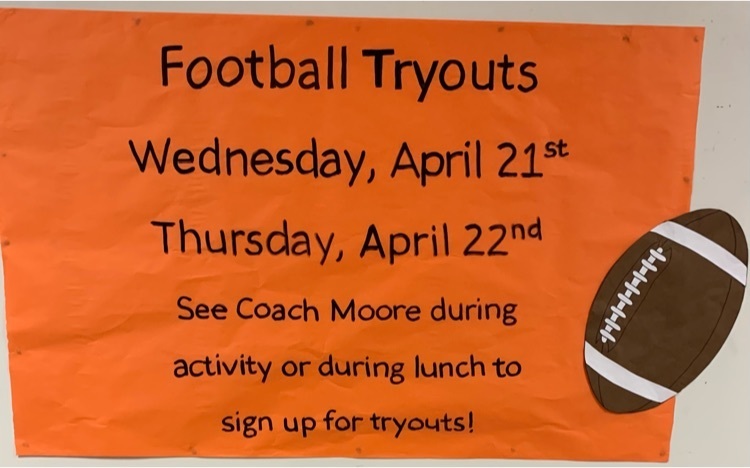 Girls Soccer try outs for upcoming 6th-8th graders will be after school May 11th and 12th and will be finished both days at 5 pm. Physicals are needed to try out.

GCSSD will begin TNReady testing on April 22nd. The dates and times are listed below. ALL Digital Learners will be required to come to school to complete the assessments. They will report to homeroom classrooms each morning by 7:45 a.m. They may be picked up after the times listed below. Aprill 22nd: ELA Subpart 1-testing from 8 a.m. - 10 a.m. May 4th: ELA Subpart 2 & 3-testing from 8 a.m. - 11 a.m. May 5th: ELA Subpart 4-testing from 8 a.m. - 9:30 a.m. May 10th: Math Subpart 1 (no calculator)-testing from 8 a.m. - 9:30 a.m. May 11th: Math Subpart 2 & 3-testing from 8 a.m. - 11 a.m. May 12th: Science-testing from 8 a.m. - 10 a.m. May 13th: ONLY 6th-8th Grade-Social Studies-testing from 8 a.m. - 10:45 a.m.

Information on school pageant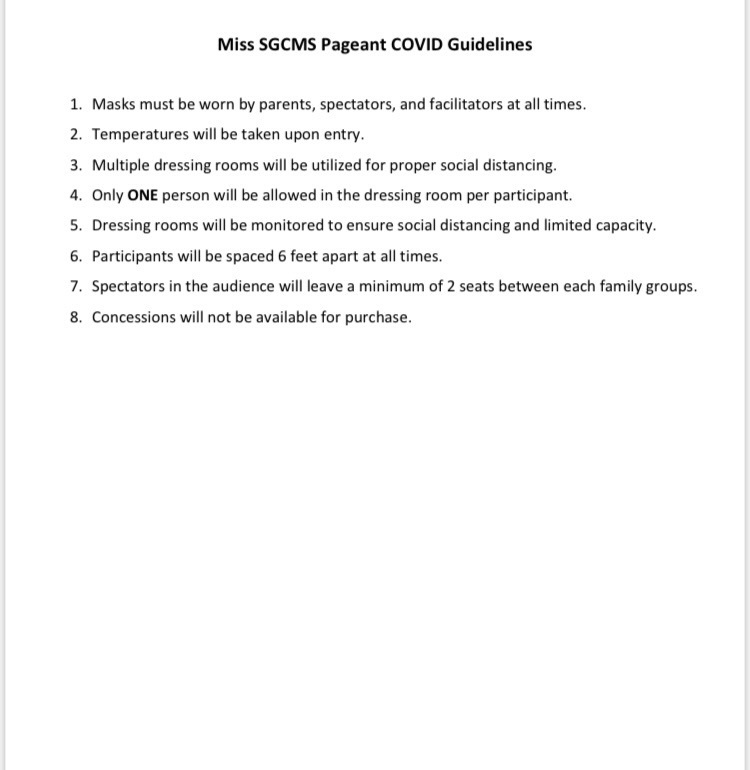 The school pageant has been approved for April 18th. We know this is short notice so we wanted to get the information out as soon as possible. Forms will come home tomorrow or Wednesday and will be due back on Monday. Thank you for your understanding.
Due to the possibility of inclement weather all afterschool activities have been canceled including extended day at the elementary school.

Golf has been canceled for today