After school tutoring has been canceled for tonight.

Cheerleading tryouts for today have been postponed due to possible inclement weather. Also, the baseball game scheduled for today has been canceled.

Information about Girls Basketball Tryouts 🏀🧡💙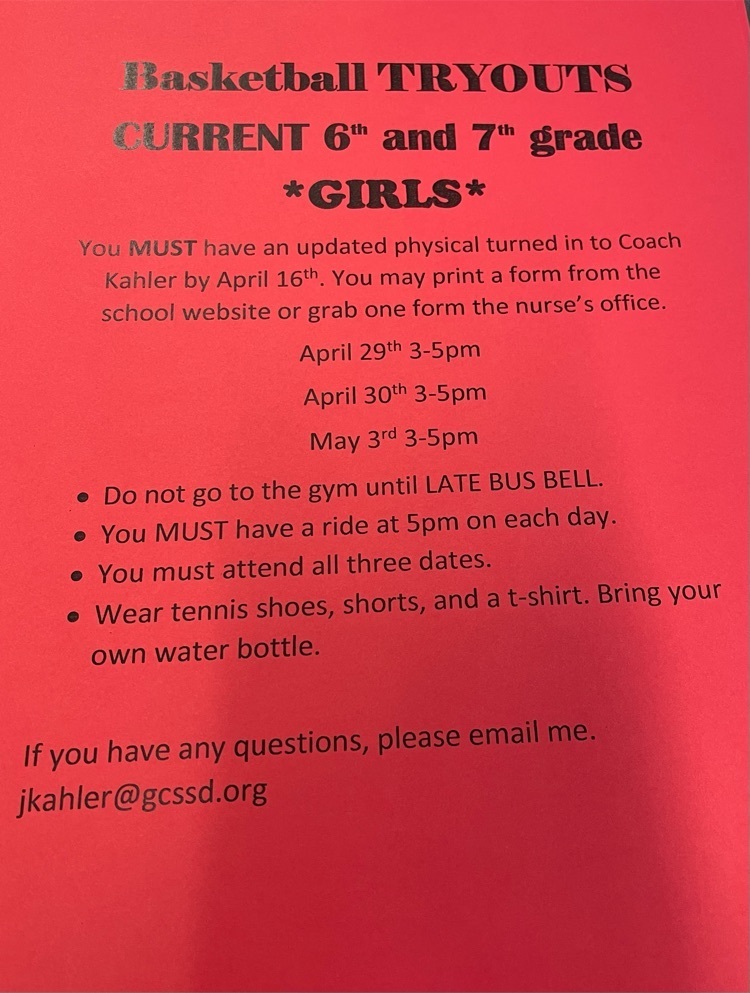 Softball Tryout Information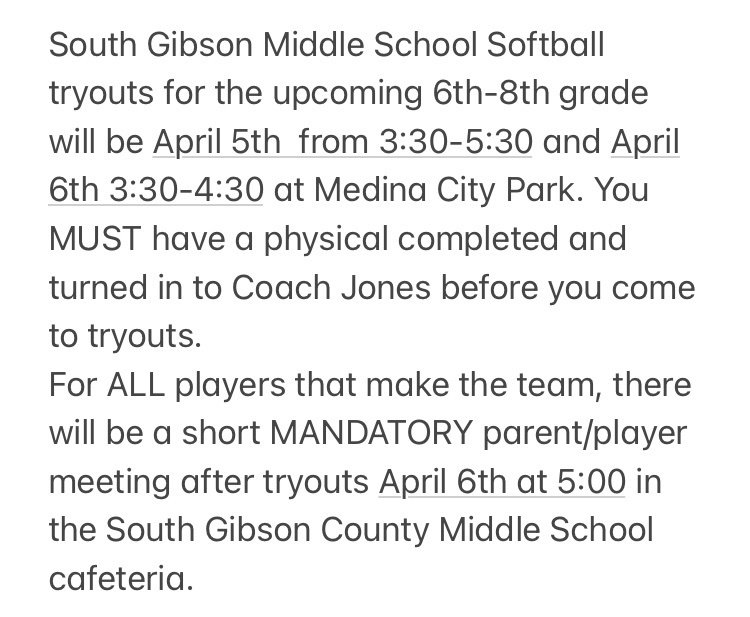 Come support our Hornet Baseball team and the Brett Wyatt family! ⚾️ 🧡💙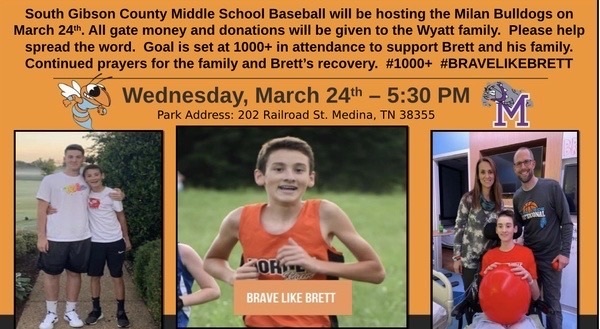 8th Grade Night 🏐🧡💙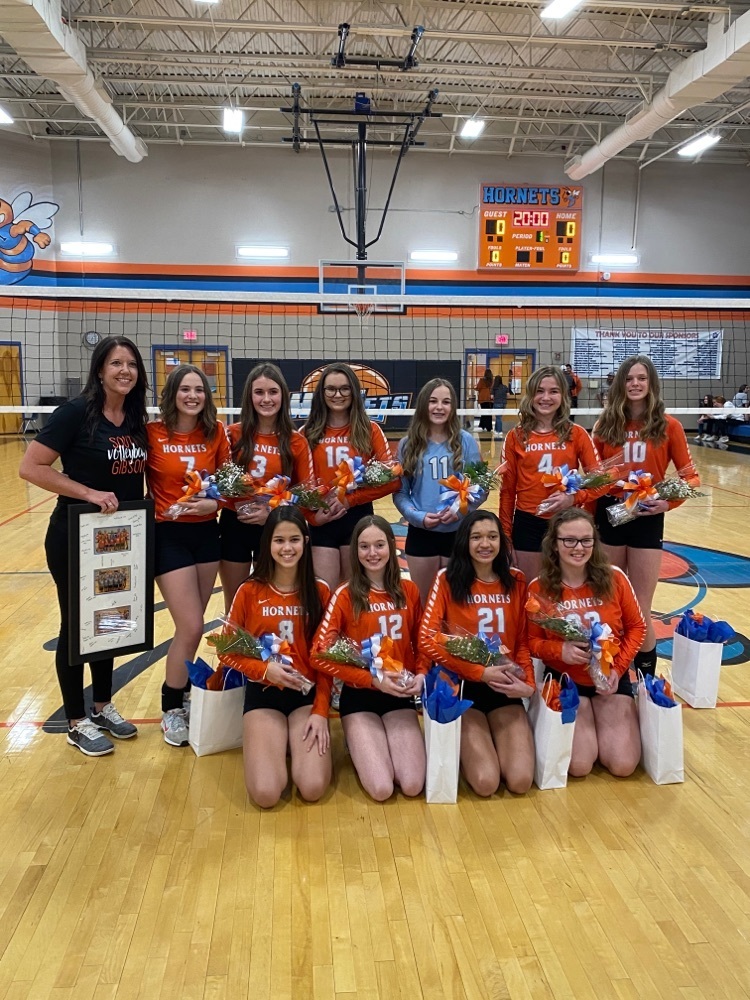 Attention current 5th-7th grade girls interested in basketball: Basketball tryouts will be held at the end of April/beginning of May. Physicals are required prior to tryouts and MUST be turned in by April 16th. Turn physicals in to the office or give to Coach Kahler before school. Please send an email to Coach Kahler at
jkahler@gcssd.org
to sign up or stop by her classroom before school. Please include the current grade when signing up. Thanks, Coach Kahler
Due to the potential for hazardous weather this afternoon we are canceling all after-school activities. This will include all practices, tutoring, extended care at the elementary, etc.

We are celebrating World Down Syndrome Day Thursday, March 18th. Help raise awareness by wearing mismatched socks to school that day!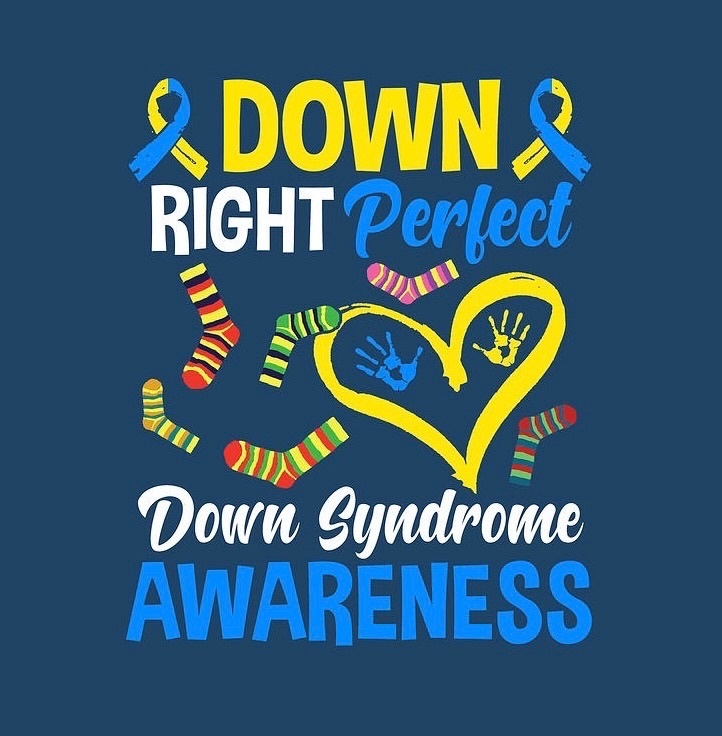 Due to this morning's rain the soccer and baseball games as well as golf practice have been canceled. Soccer will practice in the gym after school.


Cheer Clinic & Tryouts for current 5th-7th graders will be March 22nd-March 25th. Please pick up parent permission and information sheet in the office. Must have a current physical on file before the 22nd.

Parents of all athletes. We will have the first Booster Club meeting in over a year this Thursday night in the cafeteria at 7:00 PM. All are invited.



Congratulations to the following SGCMS students for auditioning and being selected to the 2021 All-West Band and Orchestra: Lucas Emerson, Rayana Bhojanapalli, Emma Riddle, Eli Brown, Annaliese Khamapirad, Brady Price, Eli Lickey, Kannon Brown, Adam Escue, Harmony McKee, and Amy Wiles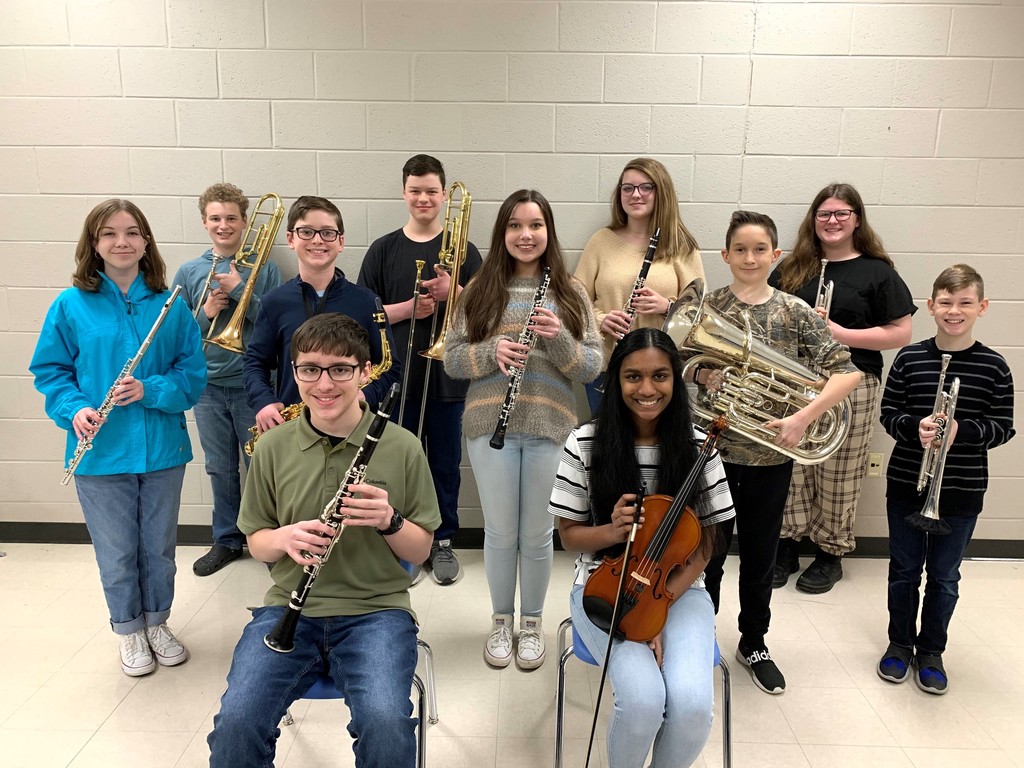 Strawberry delivery will be this coming Monday, March 1st. Strawberries can be picked up in the back school parking lot from 3:30 until 530 Monday afternoon.
Strawberry delivery has been postponed for tomorrow and rescheduled for one day next week. When we receive delivery confirmation we will reschedule for pick-up.

Schools will prepare student lunches tomorrow for pick-up only from 11:00 until 12:00. Parents are not required to reserve a meal and may pick up anytime during the designated hour. Meal pick-up in Medina will be at SGCHS. Pick up locations will be at the back of each school at the cafeteria door. The lunch will consist of pizza, tater tots, corn, fruit, and a cookie.